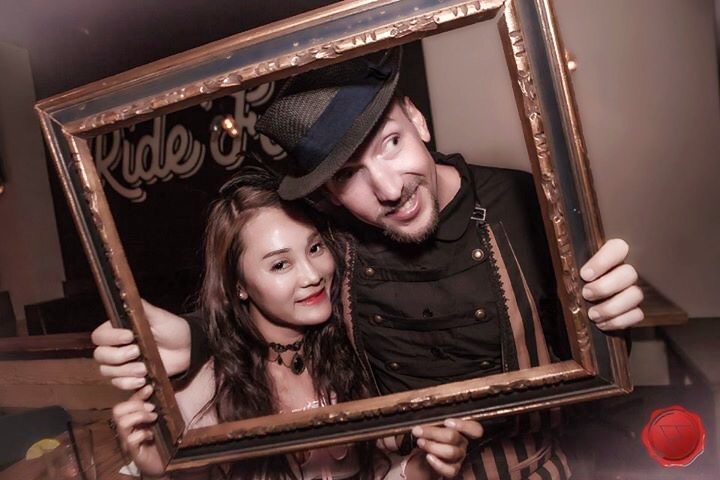 Word on the web:
"Such eloquent wording. Reading (you) out loud is an absolute pleasure." – 大兵哥
"Refreshing. You lifted my spirits. Reminds me of the first time I read Neuromancer." – Jessie G.
"We're not worthy, we're not worthy! Your writing…is amazing. I can't even imagine myself being able to write prose as you do! I'd love to see your short story converted into a full-length novel." – Amanda Blightly
"A savourer sans moderation!" -Speakeasy Electroswing Montreal, Canada
"His brand of retro-future bass is rooted in a vaudevillian, cabaret aesthetic… It's quite odd and absolutely engaging." – Part Time Society Radio WNUR 89.3 FM Chicago, IL, USA
"An eclectic vision…subtly progressive, moving smoothly through elements to create a unique experience. Anchored by smooth, rolling breakbeat percussion, builds on edgy riffs and atmospheric pads to deliver an absorbingly futuristic cyberpunk feel. When I picture people raving in 2030s Hong Kong after decking into the Matrix, I picture music like this. It's a very modern recipe for an engaging piece of art." – Timothy Ellis, Spindle Magazine UK
The dandy poet spends most of his time sequestered, writing and teaching in the misty Sichuan mountains of Chongqing, China. Public appearances are very limited at this date. That being said, travel around Asia and North America/Europe will occur from time to time and book signings and other public appearances will occur from time to time.
Jorah Kai loves supporting educational projects, charity events, and benefits for humanitarian and environmental causes and fundraisers for the arts and art projects. If your events falls into this category and you are hoping to book the dandy poet for a public appearance please mention it upfront.
To reach Jorah Kai directly email kai@jorahkai.com.
| | |
| --- | --- |
| Social Media | |