Jorah Kai
"An emerging voice from the margins."
Existential Detective | Welcome to the bazaar of the bizarre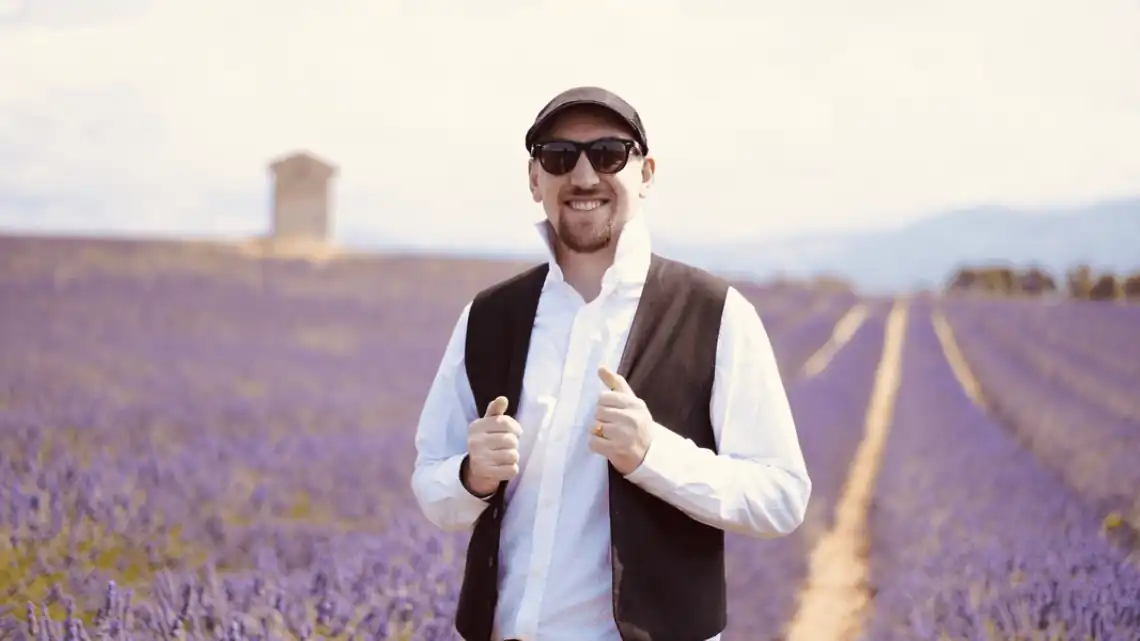 Awards & Honors
Jorah Kai's work has been honored with several awards internationally, including an award of achievement in creative writing from the University of British Columbia (UBC) Canada and a journalism award from the Chongqing Journalists Association. The Foreign Affairs Office (FAO) of China awarded his book one of the top 10 foreign language books published in 2020 and one of the top 25 books published in China for 2020, and the ministry of information awarded Kai's Diary with disseminating critical information during a public health crisis for 'The Invisible War (Kai's Diary).'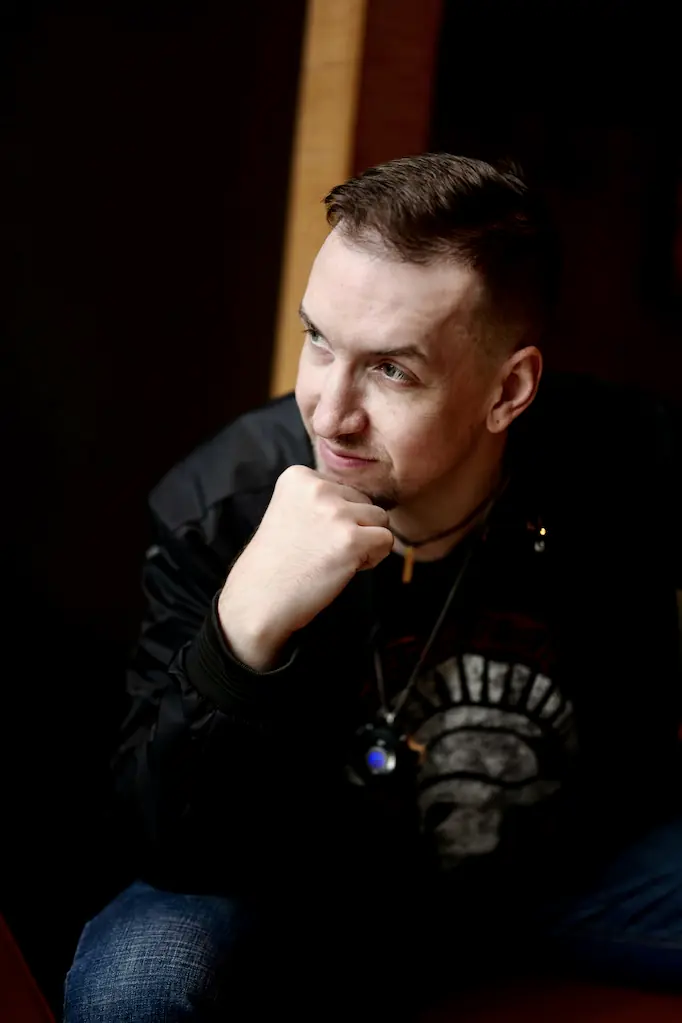 Sign up for Jorah's email newsletter list to learn more about Jorah's books, projects, and appearances.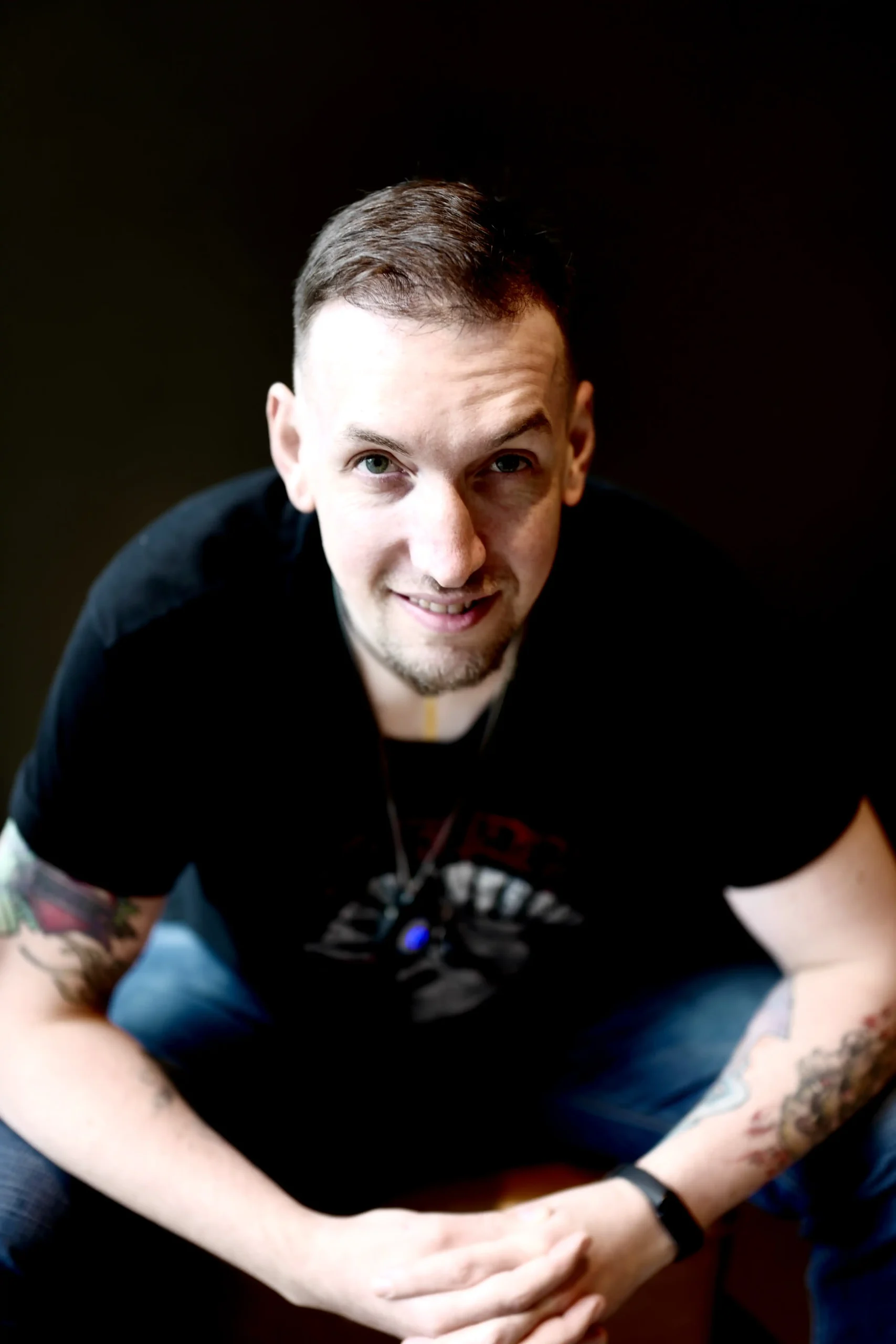 Biography
Someone once told Jorah Kai to write what he knew, but since he was 12 and knew very little, the avid reader set off on a lifelong journey to master a variety of esoteric lore. He's been a lifelong student, martial artist, musician, English teacher, writer, newspaper columnist, editor, web designer, dance music producer and touring DJ, black rock city existential detective and philosopher, fire-breathing gypsy circus performer, standup comedian, and family man; which offered many profound insights into the human condition before uprooting his life and moving to a city of 34 million people halfway across the planet.
Jorah Kai has been an English teacher in Chongqing, China, since 2014 and editor for iChongqing, an English news desk for the 34 million-person cyberpunk metropolis, since 2018. He was the first Canadian journalist to report on the early Chinese outbreak and lockdown in 2020 and wrote a syndicated diary column for Chinese and Canadian (CTV News) audiences which was expanded and published in 2020 as his first novel, the epistolary tale 'The Invisible War (Kai's Diary)' by Chinese New World Press in English and Chinese, which became an Amazon Bestseller for China Books and then Canadian press Royal Collins in English for a second edition. Both the column and book were celebrated as providing critical health information and guidance during an emergency. It was designated by the foreign affairs office as one of the top 10 foreign language books and 25 overall notable books published in China in 2020.
On October 31, 2022, Kai released his second book, a solarpunk fantasy novel he describes as somewhere between a 'Chinese Rock'N'Roll Harry Potter' and a 'Darker Alice in Wonderland.' He released it with More Publishing, a new imprint he's contributing to help English writers in China publish their stories, and will release the Chinese version of the book to the Chinese and global market in 2023 with a large publisher and is hoping it will become a commercial success, inspiring people young and old around the world to be a little more hopeful and a lot more proactive about how we treat our beautiful world.
Kai enjoys conversing in foreign languages because it's more mysterious, and he enjoys playing guitar and eating pizza as much as he hopes you love this book. He lives at the confluence of two mighty rivers, the Yangtze and the Jialing, with a large and loving family for many years as a human being and then forever after as the most immortal of all supernatural beasts, a writer.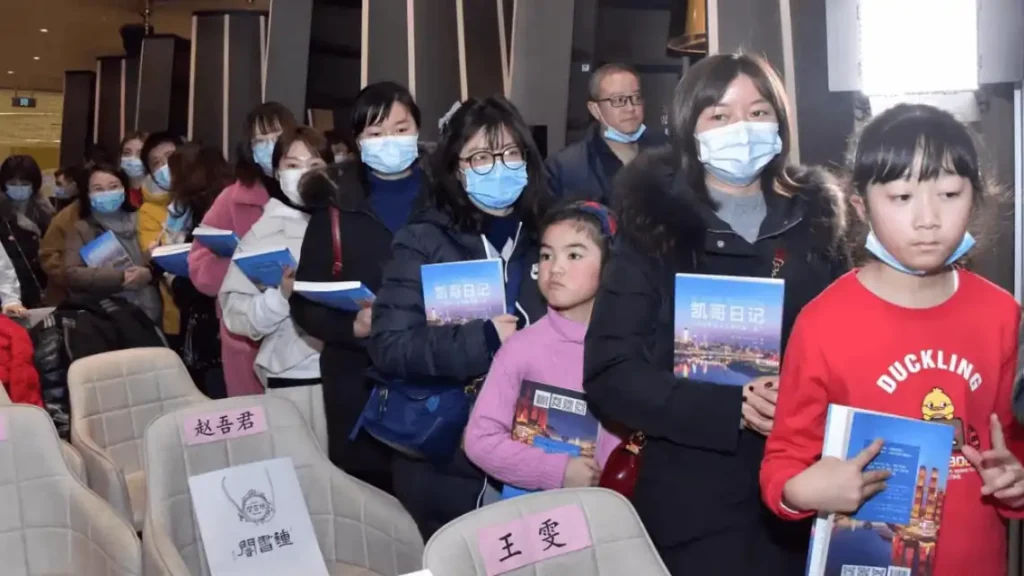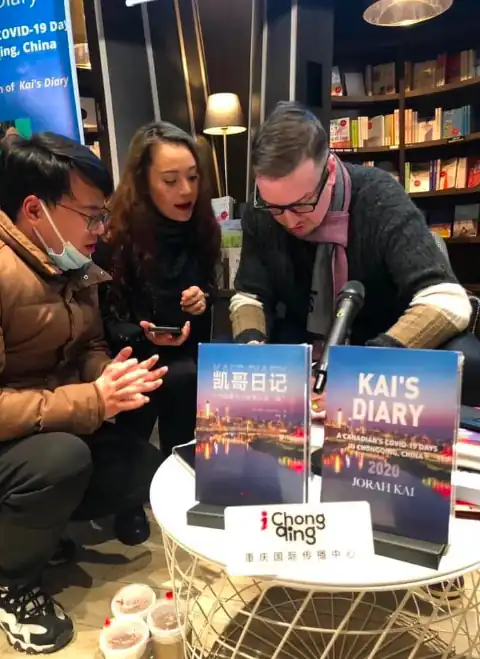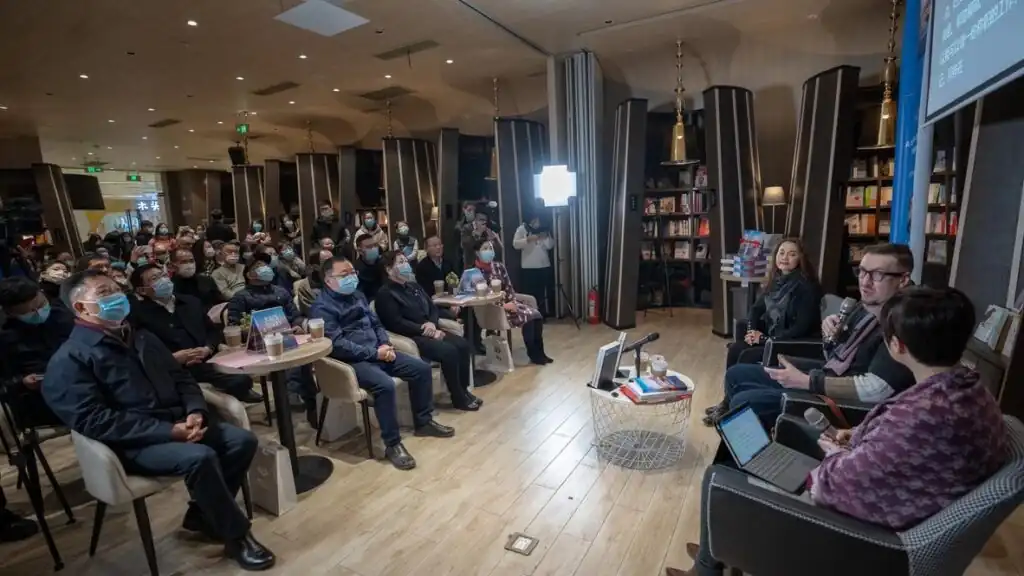 Influences
Jorah Kai has many influences but holds a special adoration for the works of William Shakespeare, E.A. Poe, Lewis Carrol, Oscar Wilde, Mary Shelley, Douglas Adams, Neil Gaiman, George R.R. Martin, Patrick Rothfuss, R.A. Salvatore, William Gibson, Neal Stephenson, Margaret Weis, Stephen King, Roger Zelazny, Anne Rice, Victor Hugo, Albert Camus, Pablo Neruda, Ursula K. Le Guin, J. R. R. Tolkien, Maya Angelou, Robert A. Heinlein, Margaret Atwood, Michael Ondaatje, H.P. Lovecraft, Ernest Hemingway, Tom Wolfe, and Hunter S. Thompson.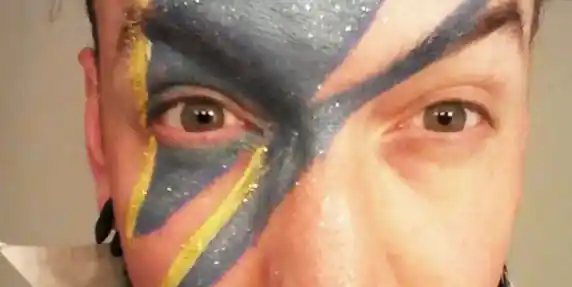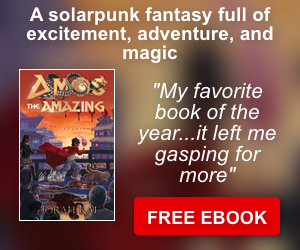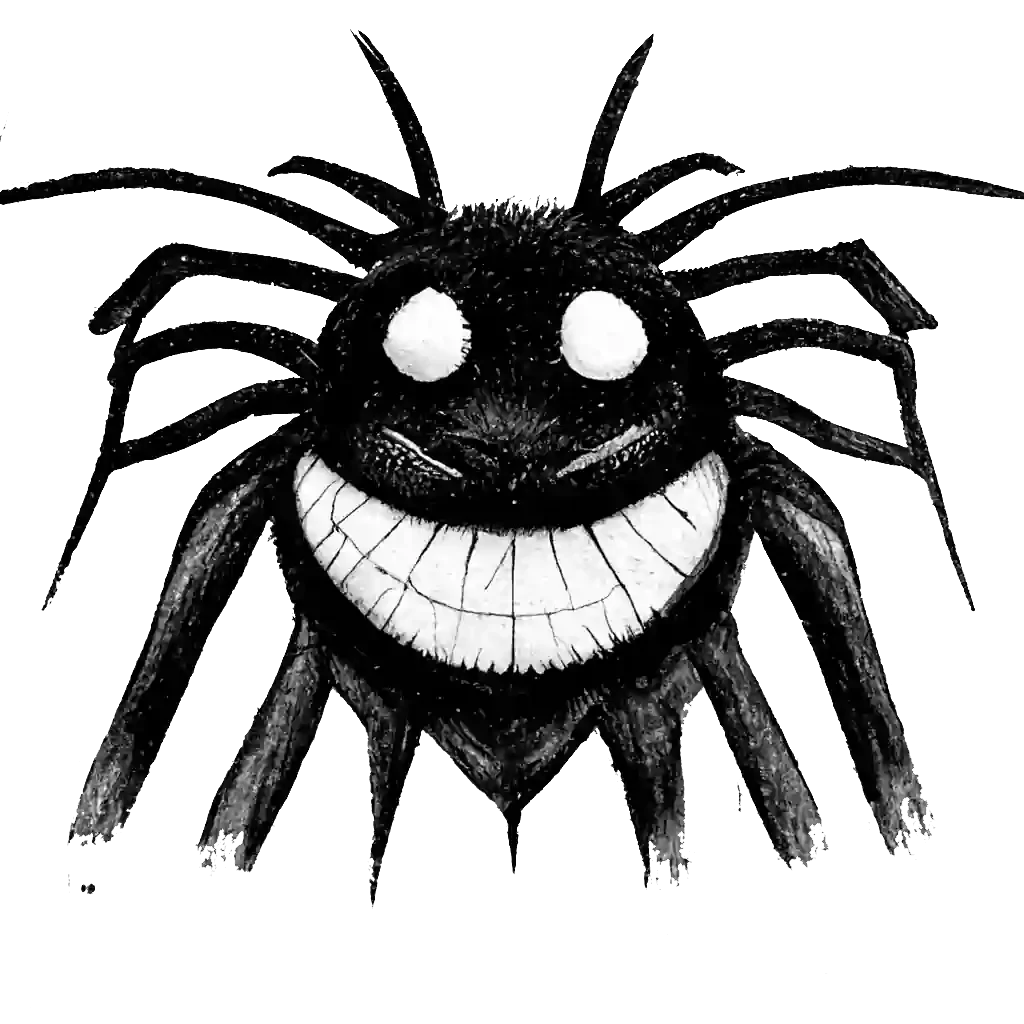 Amos the Amazing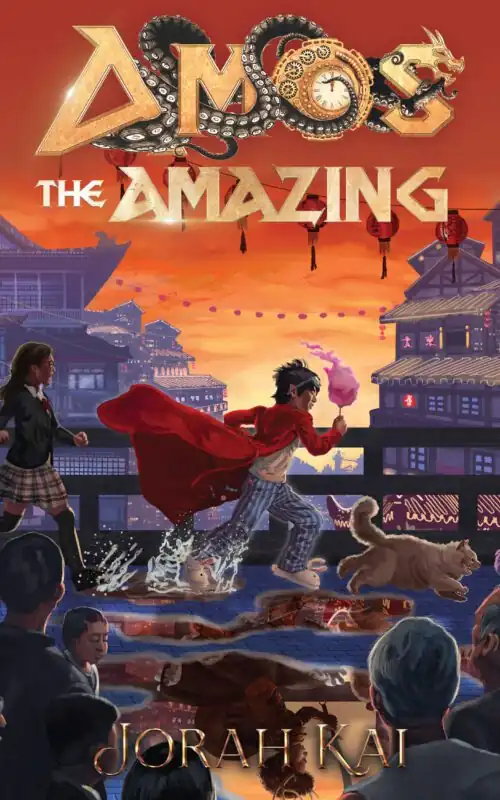 A 'Chinese Rock 'N Roll Harry Potter' meets 'A Darker Alice in Wonderland'
What happens when you take an almost-famous D&D dungeon master with a history of headlining major music festivals and breathing fire in the circus and send him to a mountain in China to sit alone with his own thoughts? A new epic solarpunk fantasy novel, somewhere between a 'Chinese Rock 'N Roll Harry Potter' and a 'Darker Alice in Wonderland.'
Finding time can be difficult in today's hypermodern world. Making time, however, can be magick.
In 2038, in the SOLARPUNK futuristic city of Chongqing, a dangerous story gets told that threatens our entire multiverse. The world's spiciest ice cream, a trip to Chongqing's rural countryside, & a strange collection of curious belongings begin this unforgettable tale that mixes Solar Punk science fiction and high fantasy for a thrilling modern fairytale about a boy who risks his soul to chase a 9-tail fox into the dreamlands for the adventure of a lifetime and the chance to save his family.
"A fun YA coming-of-age solarpunk fantasy that's oozing with creativity and imagination." - Marie Sinadjan, 'Humans Media'
"I absolutely adore Amos. Like Harry Potter meets Lord of the Rings." @book_st_gram
"My favorite book of the year." - Brooke Auckerman @BrookLovesBooks23
"Full of excitement, adventure, and magic" - @lisabookishlife
"Once it got me turning the pages, I simply couldn't stop. For me, that was the theme of Taoist thought, which gets me every time I encounter it in the wild. It is so beautiful -- and here it is, like finding grass growing from glass. For other readers, the element that snags and pulls the imagination into this story might be one of a hundred others. That's kind of this book's magic…" - @Donasbooks
"The end left me gasping for the next installment," - Richard Devall, Vine Voice
Order Now!
About the Book
Amos, a puckish 12-year-old boy who hides his insecurities behind a mask of mischief, dons strange artifacts he uncovers from his father's childhood bedroom. A peculiar power pulses through his body as he slips into a world of magic and monsters, where the dangerous-amber-eyed huli jing—a nine-tailed fox spirit—draws him out, steals his soul, and poisons his grandpa.
Against all odds, Amos chases the fox into the dreamland, where he meets friends and foes along the way on a perilous and fantastic journey to recover his soul before all is lost. A spine-tingling adventure full of imaginative characters and dazzling creatures, Amos the Amazing will delight adults, teens, and anyone who dares peer beyond the shadows.
Endorsements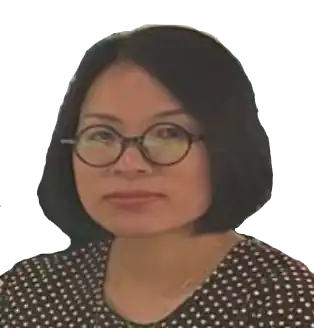 "Amos the Amazing makes me feel the unique charm that blends Eastern and Western cultures in a mysterious world of whimsy, full of wild imagination and unforgettable characters. I believe that children will love it."
– 停云 Xiao HuaHua, Senior MG/YA Editor, CQPG (Publisher of Massive Sci-Fi Bestseller "The Three-Body Problem")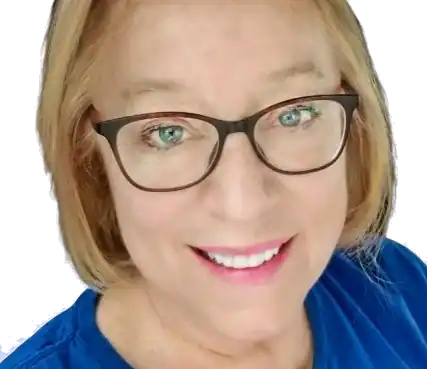 "Amos the Amazing is a highly imaginative and action-packed coming-of-age story with well-choreographed fight scenes... which Jorah Kai accomplishes with finesse! I highly recommend this book to readers of all ages who enjoy books like Harry Potter or the Percy Jackson series. If you are ready for adventure and enjoy exploring new fantastical worlds safely from home, this one is for you. I give it a hearty five stars!"
– Donna Sundblad, Author of Dragonborn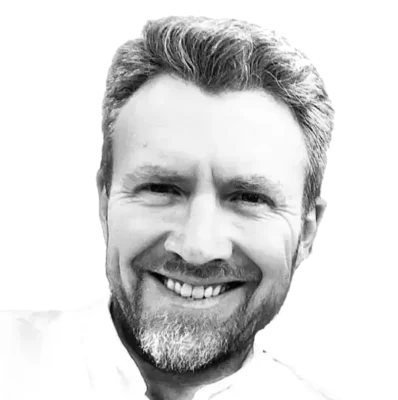 "Amos the Amazing is a bedazzling and delightful adventure through a world of wonderment and imagination, full of colorful characters, layered historical depth, and cultural splendor—a recipe for pure literary amazement! It's sure to become an international classic."
– Garrett H Jones, Author and Publisher @ More Publishing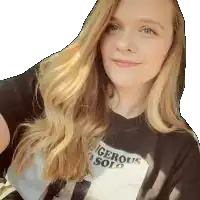 "I love this book...I can't wait to see where it goes!"
– Erin Bledsoe, Author and Editor
Preview
Disclosure of Material Connection: Some of the links in the page above are "affiliate links." This means if you click on the link and purchase the item, I will receive an affiliate commission. I am disclosing this in accordance with the Federal Trade Commission's
16 CFR, Part 255
: "Guides Concerning the Use of Endorsements and Testimonials in Advertising."