Storyteller, Teacher, Columnist, Author
Welcome to the bazaar of the bizarre
"An emerging voice from the margins."
"We don't rise to the level of our expectations (dreams), we fall to the level of our training." ― Archilochus

Jorah Kai and his wife Xiaolin at The Bicycle Club in Brooklyn, NY (USA) at the Speakeasy Sessions.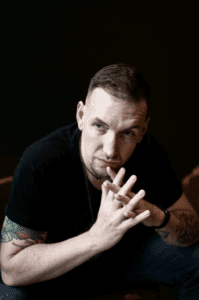 "Although not a traditional authority of any kind Kai proved to be an essential source of sanity and safety during the onset of the COVID-19 pandemic. He truly is a warrior poet." – Dylan Lane (ill Gates), bass music superstar
"A fantastic piece of writing. As a virus fanatic, I find this a fascinating and horrifying breakdown that is as gripping as the best mystery novel and scary as the worst-case apocalyptic sci-fi thriller. My curious hunger fuelled by burning interest and chilling horror cannot stop reading every word, turning every page." – Rhett Morita, actor, director, and virus fanatic
"Jorah Kai is the canary in the coal mine. His notes from beyond the start of this pandemic should serve as a roadmap for how to survive what it looks like we are all, sadly, going to go through." – Andrew 'Myagi' Mavor, legendary dance music producer
"Kai's writing is very interesting. Both the setting, a dystopian (yet nonfiction) future, and how the western world is watching (it) and reacting poorly. I like the pollution decreases, the contemplation on who wins in things like this, and who loses. There's a hysteria – meritable or not, but the insight is thought-provoking." – Ky-Lee Hanson, Author, and Publisher, Golden Brick Road Publishing House
"Your writing is so lyrical, factual and heart-tugging all at the same time." – Rebecca Lippiatt
"A gifted writer."- Monika Brewster-Villiger
"Wow. No one ever writes this way. No one whose books I've read." – Amber Lyn Mills
"Refreshing. You lifted my spirits. Reminds me of the first time I read Neuromancer." – Jessie G.
"Such eloquent wording. Reading (you) out loud is an absolute pleasure." – 大兵哥
"We're not worthy; we're not worthy! Your writing…is amazing." – Amanda Blightly
Bio:
Jorah Kai Wood is a writer and teacher from Ottawa, Canada, who has lived in Chongqing, China, since August 2014. He's been a full-time teacher in the international department at Chongqing Foreign Language School Attached to Sichuan International Studies University in Chongqing for six years, teaching AP English Language and Composition, AP Art History, IETS Writing, Academic Writing, and Creative Writing.
Before moving to China, his band, The Root Sellers, performed at music festivals, live venues, and significant events such as the 2008 Beijing Olympics, 2010 Vancouver Olympics, Commonwealth Games, Arctic Winter Games, Burning Man Arts Festival, Shambhala Music Festival, Evolve Festival, Future Forest Festival and many others. His experience touring and performing for many years and love of travel give him an interesting perspective that tempers his education and expertise.
A lifelong writer, Kai studied Creative Writing and English Literature at Dalhousie University in Halifax, Canada, and also received an award of achievement in Creative Writing from the University of British Columbia. He's written several published poems and short stories in Canada. He has won the NANOWRIMO novel-writing prize the last three years in a row for "Where the Wicked Rest," "Amos goes Elsewhere," and "Amos the Amazing." He has several fictional novel projects in development, including a magical fantasy series about a Chongqing boy protagonist who discovers a magical realm called "Amos the Amazing." Since June 2019, Kai has been an editor and contributing writer for iChongqing, the English language division of Chongqing Daily News media group. Since the beginning of the lunar calendar, Kai has blogged his daily diary for iCQ, sharing his struggles and experiences as Chongqing strives resolutely to overcome the COVID-19 pandemic.
Kai's Diary (The Invisible War) was published in China by New World Press, the largest English language publisher in China. It is available in print and ebook versions in both English and Chinese versions with multiple other languages forthcoming. The international version of this book uses the author's preferred title, The Invisible War, and is forthcoming in the spring of 2021. Other books in development include the YA magic fantasy series Amos the Amazing, paranormal thriller Where the Wicked Rest, a collection of short stories called Gutter Oil, and others. His epistolary creative nonfiction book of being a front line worker for the pandemic is tentatively called Year of the Rat.
Kai has been married to a Chongqing girl, Wang Xiaolin since 2016, and has a large and happy family in Chongqing, where he plans to live for a long time and to a happy old age in his lovely home on a misty mountain at the confluence of two mighty rivers.
Long Bio: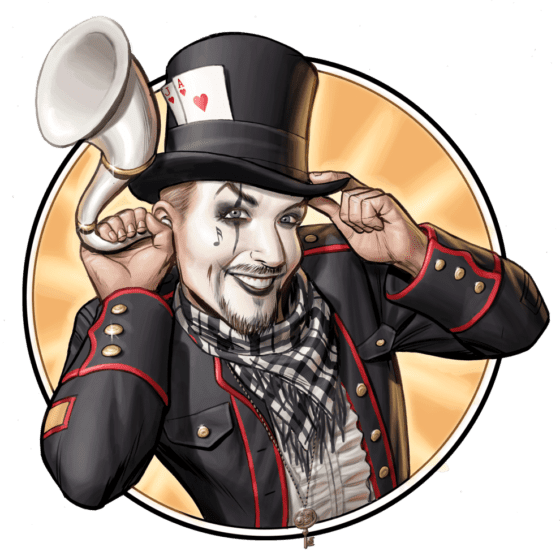 Jorah Kai starred in his first on-stage theatrical production, the three billy goats gruff, at the age of four and fell in love with the arts. A selfish only child, Jorah took what he could get. When his parents offered a new book on the condition of finishing another one, Jorah read voraciously. He devoured countless massive Stephen King horror novels, Dean Koontz thrillers, and the fantastical worlds of Lewis Carol, C.S. Lewis, J.R.R. Tolkien, Piers Anthony, Ray Bradbury, Aldous Huxley, Roger Zelazny and many others. Later he would add to that list William Gibson, Neil Stephenson, Patrick Rothfuss, George RR Martin, Neil Gaiman: modern masters of Fantasy and Science Fiction. While hiding under covers in the frozen wasteland that was Canada for half the year, books were worlds to visit. An early proponent of the 80/20 principle, Kai never set out to break records of scholastic achievement, settling instead for the minimum effort required to achieve satisfactory results and allow more time for reading.
In middle school, after not being placed in the "gifted" program out of spite from a junior school teacher who had resented his "enriched" English and creative writing classes (and perhaps his bombastic energy), Jorah Kai took the parallel "gifted" vs. "normal" classroom reading lists by the grade 7 door of Miss Cherry as a challenge and personally out-read the entire "gifted" English class. After several books a week for the year, hundreds of titles adorned his list, and entire new bookshelves were filled with tales of magic and adventure. This did not earn him many new friends, but he began to write short stories to accompany the poems. After one such assignment, Miss Cherry pulled him aside to discuss the rather adult portrayals of human interaction in his sci-fi story. Satisfied finally that it was indeed fictitious, he got his first A+.
In grade 9, he was invited to join a much older crowd at the University of Ottawa gaming club and immersed himself in geek culture. There he discovered tabletops like Marvel Universe and Warhammer, and tabletop role-playing games like Dungeons and Dragons, Star Wars, Shadowrun, Champions, Vampire, Werewolf, Mage, and diceless games like Amber. Here, Jorah Kai began to grow up, met his first girlfriend, went to his first rave, a warehouse party with Canadian techno icon Richie Hawtin aka Plastikman.
As a teenager, Jorah was a dark gothy sort of dandy and at least a little bit awkward, and fell into the '90s Rave scene because it was at that time a catch-all for rogues and misfits. There, he blossomed from shy loner into a popular music promoter, stumbling into a career as a distinguished DJ and dance music producer who, despite his propensity for the absurd, achieved some accolades such as #1 dubstep chart-topping Quest for Fiyah, the gypsy glitch anthem Balkan Sideways Sandwiches (both Root Sellers collaborations) and the very popular team up with childhood friend ill.Gates My Special Place and On A Boat. Perhaps reeling from an existential crisis at the age of 14, it was attractive to cultivate a persona, craft a myth brick by brick and attempt to leave a legacy. And so the years in Neverland began, with Jorah one part Peter Pan and one part Pinocchio.
Jorah wandered and performed across North America for years constantly cranked up to 11, a time that was both invigorating, inspiring and taxing. He won praise from legends of dance music – such as the world's #1 Hardcore DJ Lenny Dee (whom he battled in his American debut in Lenny's home turf of Brooklyn, New York at the age of 18). Jorah Kai built a reputation as an engaging performer, with live remixing, record-smashing, and fire-breathing stage antics that kept him in demand at some of the most legendary venues and festivals in North America.
In 2004 while living in Halifax, Nova Scotia Jorah did some work on camera and stage, playing roles in several independent Canadian movies and a walk-on in the wildly popular fringe festival original Play of The Dead. Before every show, he would also lead the cast out walking on the Halifax Harbourfront spooking tourists, and then handing out playbills. Their run of shows was completely sold out, and they won the Fringe award for the best original play. Later, the zombie walk became a popular subcultural meme.
When the seasons changed, and Jorah landed in Vancouver for a new set of musical adventures, he felt quite a dizzying case of Vertigo. Within 24 hours he had gone almost deaf, a condition that lasted most of a year, and forced him to begin to reconsider his purpose. He worked as a landscaper, and began to write poetry and read voraciously again. Eventually, the hearing returned, but there wasn't much room for a deaf DJ in the music scene, so Jorah began to host an overnight radio show based out of London UK via the internet. Jorah assumed the moniker (Freedom) Danish.
He reconnected with old friend Galen Ashley and his brother Dash in 2005, aka the Root Sellers. He's been a steady contributor to their band which has produced several very tasteful musical albums as well as some very standout dance music collaborations with artists such as Myagi, ill.Gates, Stickybuds, JPod, and the Utah Saints (whose remix of Rock One garnered a shortlist for a UK Breakspool award and massive media love). The Root Sellers became key contributors to major Canadian music festivals such as Shambhala, Evolve, and Future Forest over the next decade, and performed high profile gigs at the Beijing Olympics (2008) and Vancouver Olympics and Paralympics (2010), Commonwealth Games, Arctic Winter Games (AWG) among others.
He studied at Dalhousie University in Canada, earned a double major in English literature and creative writing, and then a robust graduate-level teaching certification from George Brown College (GBC). Now he is working towards certification in creative writing and game writing and pursuing an MFA in creative writing from Canada's most prestigious graduate program for writers (UBC).
During his time at Dalhousie, he was a guest speaker at several academic conferences around maritime universities, speaking about his book Lobster Revolution. He was also asked to judge a Canadian Forces DJ battle and entertain, a contract he signed between with Queen Elizabeth of England. He used the royally sanctioned funds to buy a small chunk of his ancestral Highland in Scotland for a program that supports environmentalism – something he, a lifelong fan of The Nature of Things, and the life work of Dr. David Suzuki, holds dear.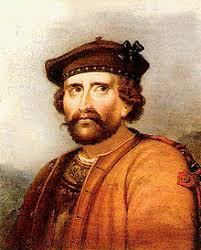 His roots are of rebels, outlaws, and storytellers, including Bon Vivant French flair in the first female Balloonist Jeanne Genevieve Labrosse, the Celts (his lineage harkens to Scottish Robin Hood and folk hero Rob Roy MacGregor), a Roma Gypsy grandmother, and an artistic, hard-boiled street cop Quebec Métis grandfather, with a splash of sports and journalist stock in great Grandpa Pappy Wood and his son Howard, Brier champions and Guinness record-holding curlers. His own difficult and sometimes larger than life story has earned Jorah Kai a doctorate-level mastery of the absurd, and in many ways, his writing and experiential appreciation of life are an homage to Mr. Gonzo, Hunter S. Thompson.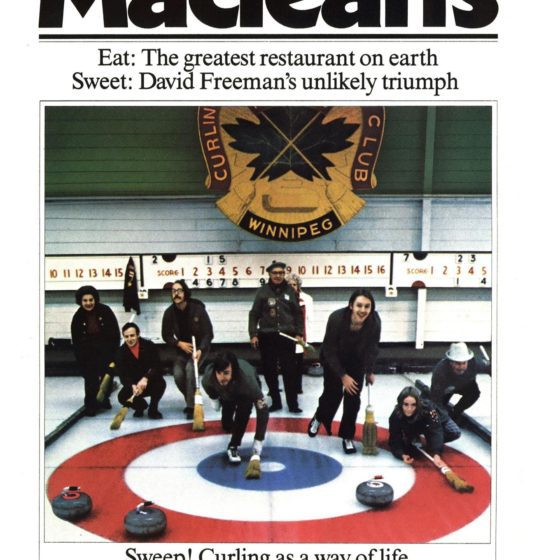 After Dalhousie, Jorah landed in Toronto and worked with former collaborator ill.Gates to assist in the daily operation of his music studio and help propel him towards his current superstardom as a global force in bass music based out of SF. During the year they played to a crowd of 50,000 at Dundas Square for Nuit Blanche, released My Special Place and sold ringtones to Windows Media Phone and Bing after a chance encounter brought ill.Gates and Microsoft Genius Bill Gates together. Kai also enjoyed discovering ill.Gates' love of desert parties and performed at Burning Man Arts Festival in the Black Rock Desert of Nevada, USA where he hired himself at the Deus Ex Machina Detective Agency to discover his purpose. He's maintained detective status ever since, as the world is indeed quite mysterious.
Upon returning to Toronto after an exciting career as touring performer and with a desire for stability, Jorah became involved in education. First, he volunteered at Art Heart and then took on paid opportunities to mentor children in deprived urban areas in English, literacy, and music. Later he became an English mentor to young children who'd just arrived from China to teach basic communication and literacy skills. He found this was in its way as enjoyable as a public performance. It nurtured something different.
Fulfilling a lifetime dream of taking the stage as host and comedian, Jorah made appearances at the legendary Second City comedy house alongside Love Letters Burlesque, studied vaudeville under Sketchy the Clown and has hosted burlesque and comedy shows in both North American and Chinese cities.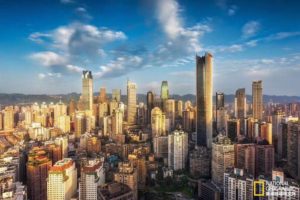 Currently, Jorah Kai lives in China and develops his craft as an emerging writer, cranking out stories, books, and poems. He also teaches creative writing, drama, and public speaking workshop classes to high school students in a prestigious international AP program in Chongqing, a misty mountain city with a history that goes back 5000 years, and a population of 42 million people.
In 2016, Jorah Kai participated in his first NaNoWriMo, National Novel Writing Month (November) and finished a successful 75,000-word manuscript for his first thriller, Where the Wicked Rest. Next in line is the story of Elsewhere (Amos the Amazing), a whimsical, magical story much more suitable for the children he mentors about a Chinese rural protagonist maturing in the face of fantastical adversity.

After that project are 10 more he's lined up, because letting go of the "stage bug" is not easy, best, instead, to bury it under a pile of creative work, so that much will be accomplished by the time it springs forth from the rubble, requiring public appearances, concerts, and signings.  Else it will be, much ado about nothing.
In the summer of 2019, Kai accepted a gig as editor for iChongqing, the English language division of the Chongqing Daily News. In addition to his teaching duties, he takes an active role in improving the quality of written discourse of English in Chinese media and continues to work on his own writing.
In 2020 Kai found himself writing about the COVID-19 pandemic from inside quarantine in Chongqing, China. This daily diary is published in English and Chinese by iChongqing and partner groups, as well as in English in Canada via CTV News. 
Kai's Diary (The Invisible War) was published in China by New World Press, the largest English language publisher in China. It is available in print and ebook versions in both English and Chinese versions with multiple other languages forthcoming. The international version of this book uses the author's preferred title, The Invisible War, and is forthcoming in the spring of 2021. Other books in development include the YA magic fantasy series Amos the Amazing, paranormal thriller Where the Wicked Rest, a collection of short stories called Gutter Oil, and others. His epistolary creative nonfiction book of being a front line worker for the pandemic is tentatively called Year of the Rat.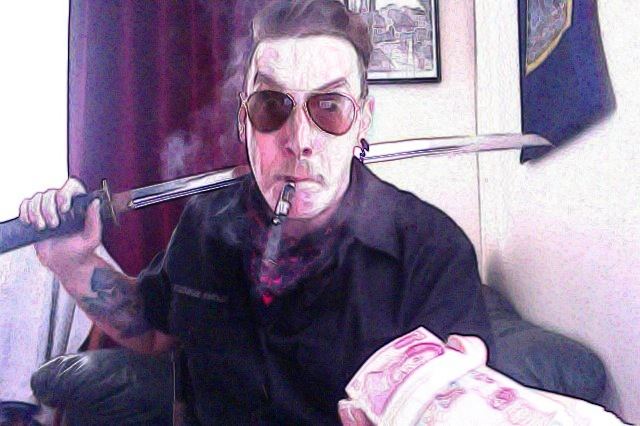 "Life has become immeasurably better since I have been forced to stop taking it seriously." – Hunter S. Thompson