The National Day holiday came quickly after the family wedding, and we've decided to get out of town. Jin and Cici rented a car, and we're all going on a weekend road trip before they take off to enjoy a Sanya honeymoon together. This genius decided since the schools have asked all teachers to remain inside the CQ municipality for safety, to hang out at our good friend's empty country house while they visited the coast (an invitation we had to decline). I think it was a good choice to see what Chongqing's rural areas had to offer in terms of a little natural beauty, relaxation, and scenic environment.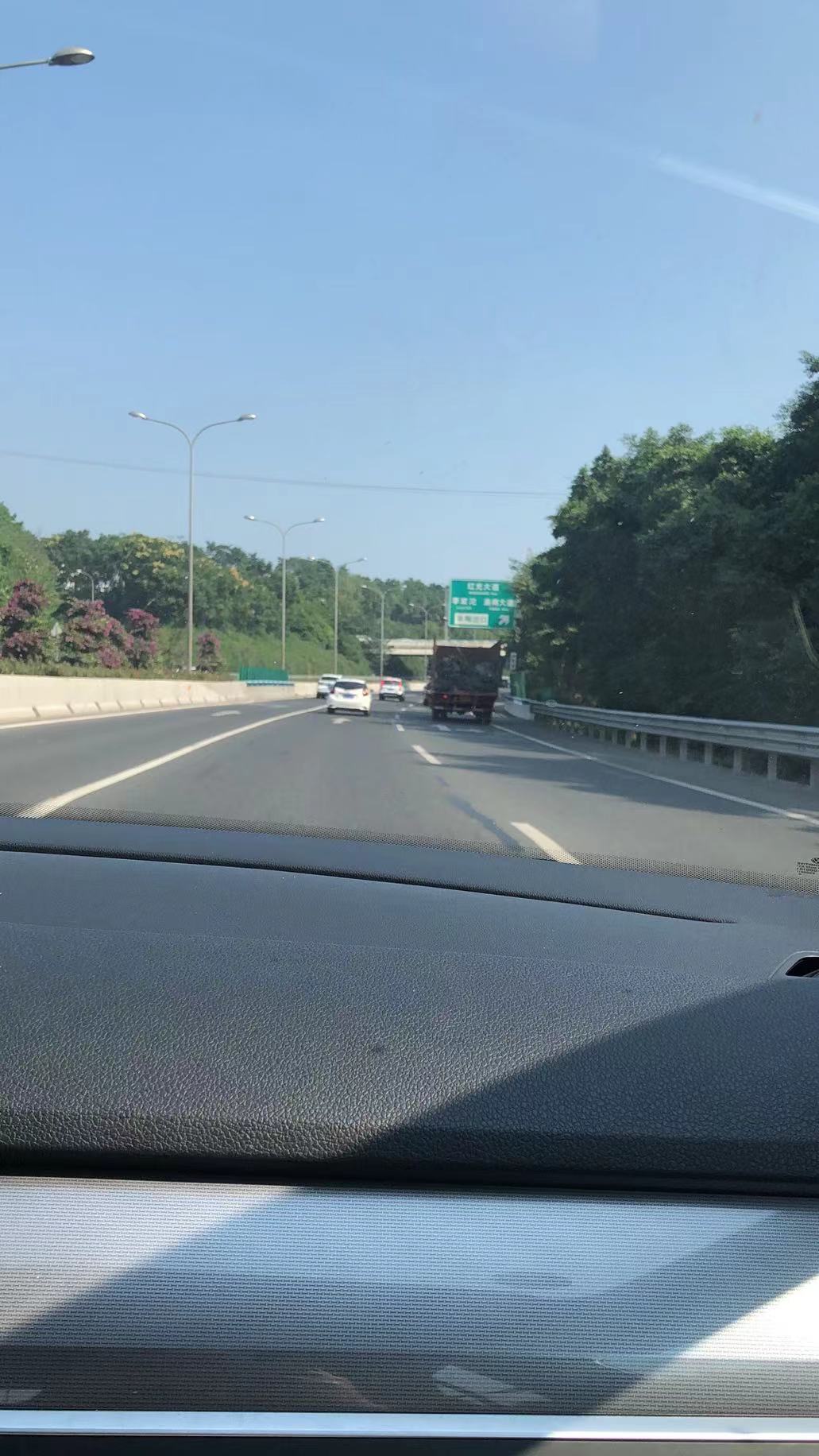 We got on the road early, and unfortunately, due to an eager driver's minor car accident, the traffic was quite bad. What should have taken an hour took three, but we eventually made it in time for a nice dinner and walked around. The place was a beautiful and serene mock-Swedish European country village, known as Pear Blossom Lake, centered around a lake, small farm, and ecological park.
While it was quite a sleepy town on my last visit, I was surprised to see it was bustling with people and only continued to swell as our weekend unfolded. The view was remarkable. It feels, in a time of COVID when international travel is not an option, this is a pretty attractive solution. Squint a little, or have a few beers with dinner and take a walk, and you could be in old Quebec or a small European village.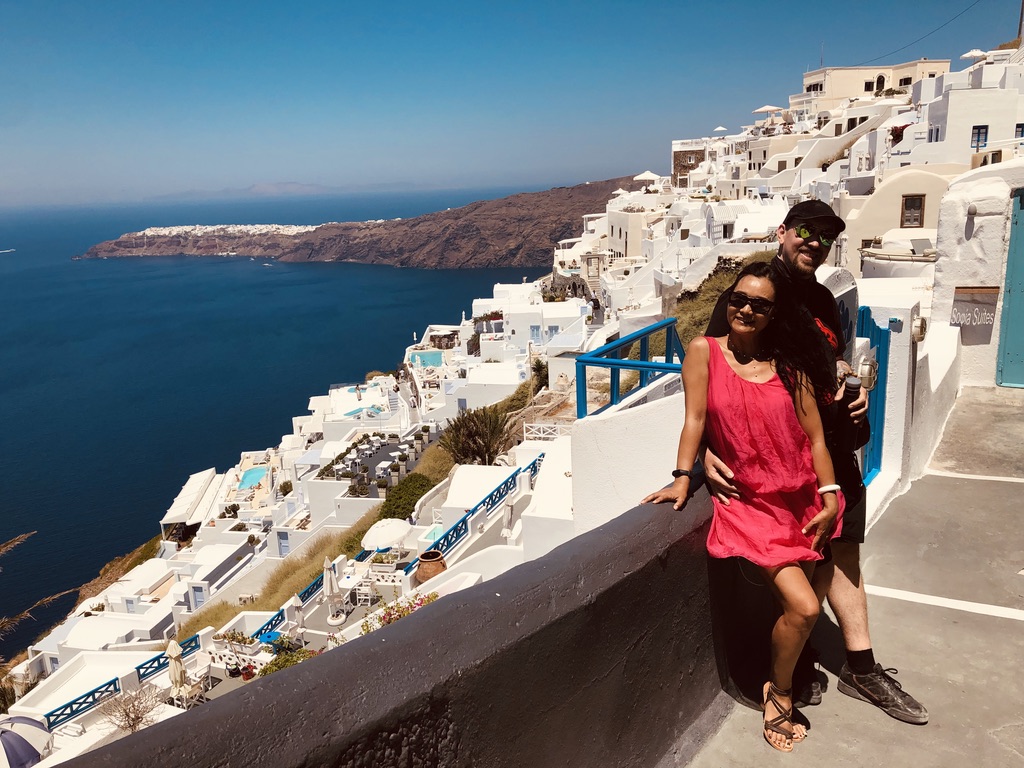 Truth be told, it was a remarkable little slice of peace and quiet inside the borders of Chongqing's sprawling urban and rural municipality. When you're in the hustle and bustle of Chongqing City, a 16 million-person urban metropolis, it's easy to forget about the larger rural area of Chongqing that makes up the other 18 million people and make Chongqing the world's largest municipality. But the air was fresh. The skies were bright blue, and people were walking on European-style boardwalks, fishing off canals, driving little electric scooters, or, unfortunately, trying to drive or park their cars on roads that were not designed with two-lane thoroughfare and parking in mind. In fact, the only drawback of the place was that it did not seem to have planned for its success; everywhere cars were parked, it became tedious to drive through, and there did not seem to be any central underground parking for the village that was designed as a weekend and holiday getaway; a seemingly obvious oversight.
In terms of writing; it was a fantastic place to get a bit of work done, and if I'm ever 'blocked' I will consider spending time here just to get me going again. In honor of the spirit of the hard work the year of the metal ox symbolizes, I made the call to both be generous with my university student beta readers and give them a week off, and then buckle down and work hard to get a week ahead of the reading. Now I have a buffer, just in case anything goes wrong with the weekly revision and beta reading schedule. Amos the Amazing is coming along very well, as a result, and I'm thrilled to be working through the process and can't wait to see it on bookshelves around China and the world. The WHO says Merck's antiviral Covid pill is 'certainly good news' as it awaits data – but seeing an antiviral that says it can cut hospitalizations and illness by 50% becoming widely available is a great tool in our toolbox, as world leaders try to end the pandemic. Famous epidemiologist Dr. Zhong Nanshan spoke today and said that once China reaches 80-85% fully vaccinated status, we should be ready to open up to countries that have their own pandemics under control, and I really look forward to inviting my parents and family to come and spend a few months – or the rest of their lives if they like, here with me in Chongqing.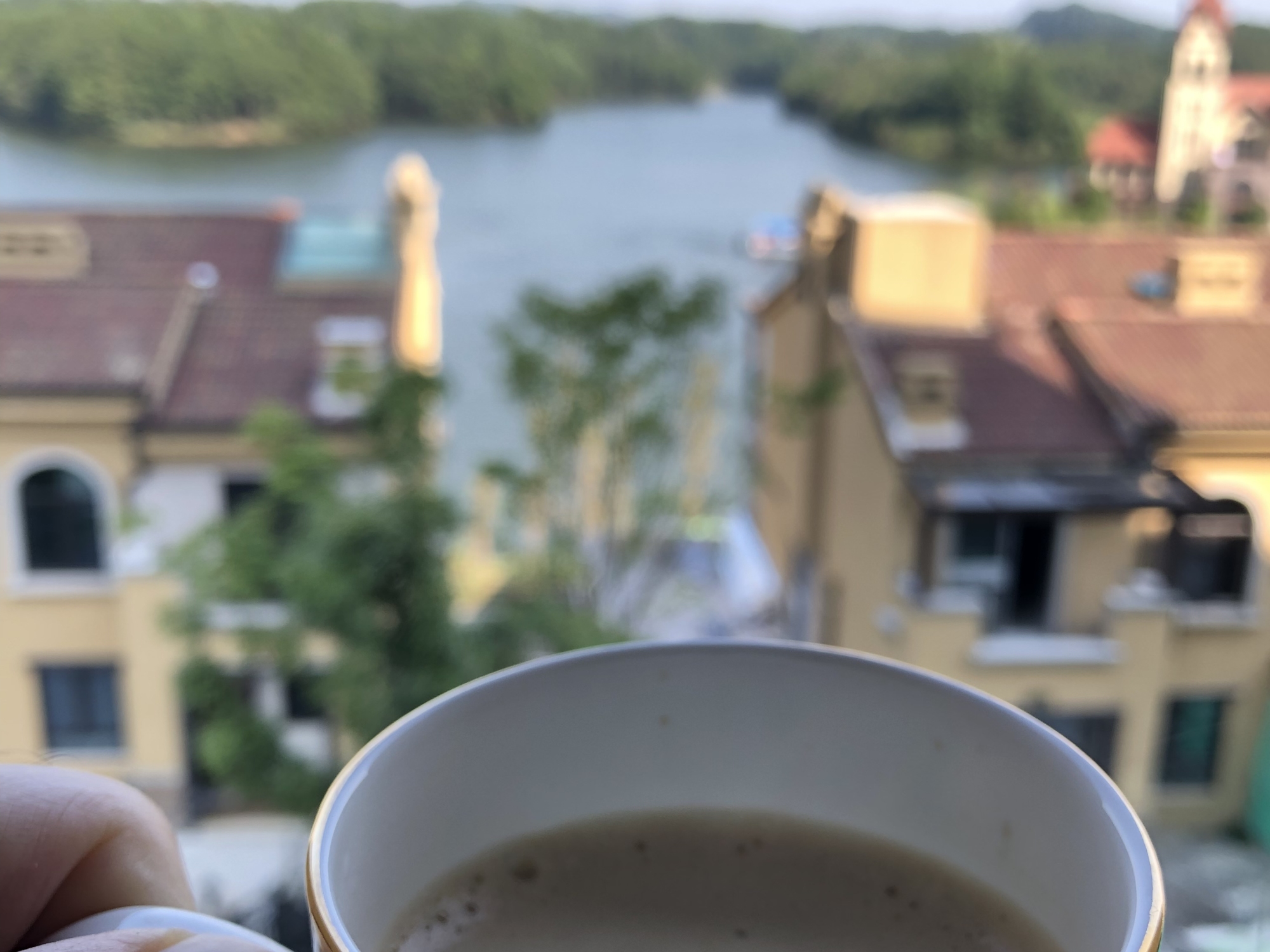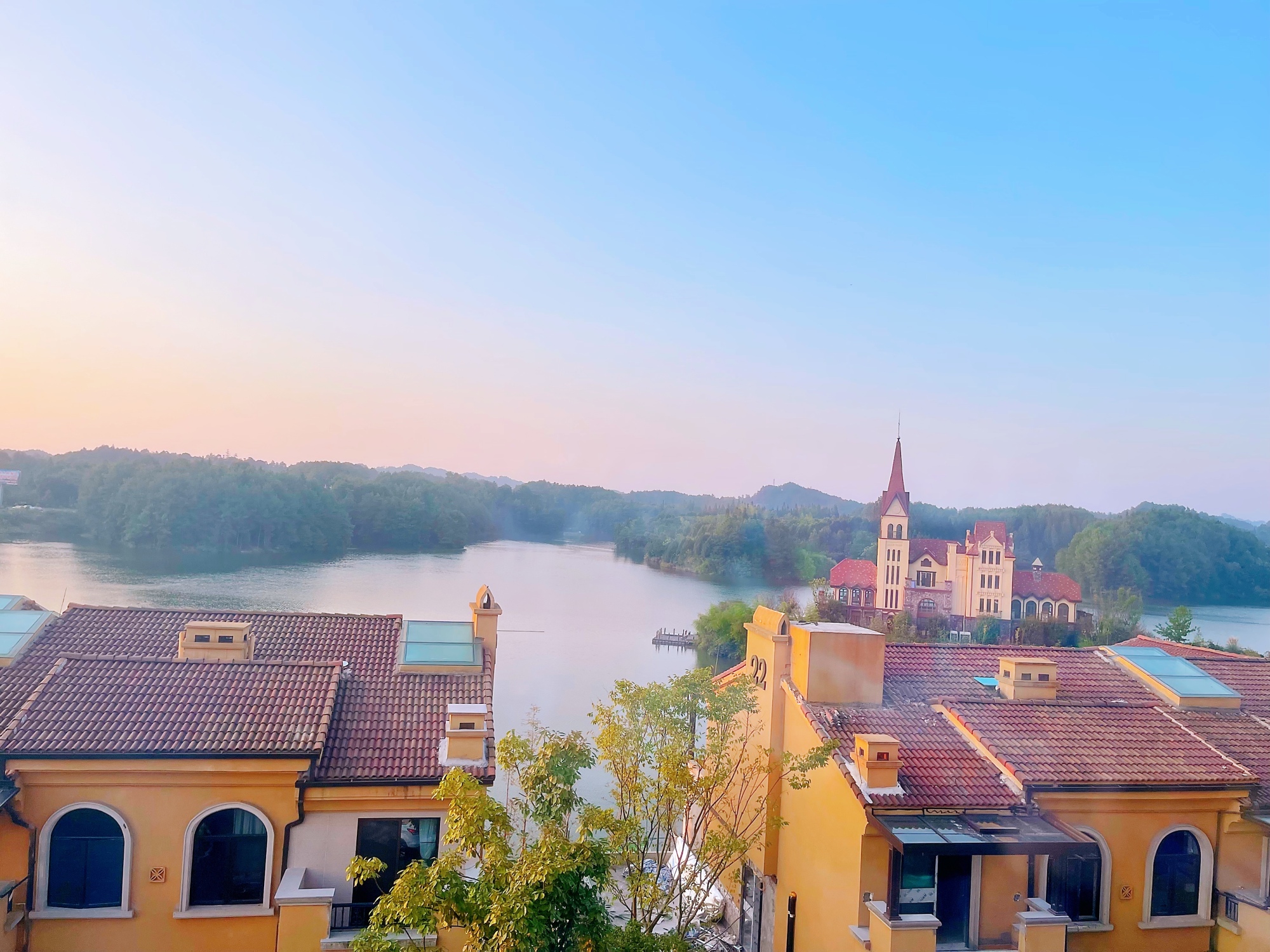 Ok, if I'm being fully transparent, there was a little casual racism also, as one guard was happy to let my wife, my son, and daughter in law through, but then closed the gate and did not want me, a foreigner, to enter the residential compound where we were staying for the weekend- our friend's house. Luckily, with just a few choice words in Chongqinghua, my wife sorted him out quickly, and he opened the gate and didn't bother me again for the rest of the weekend.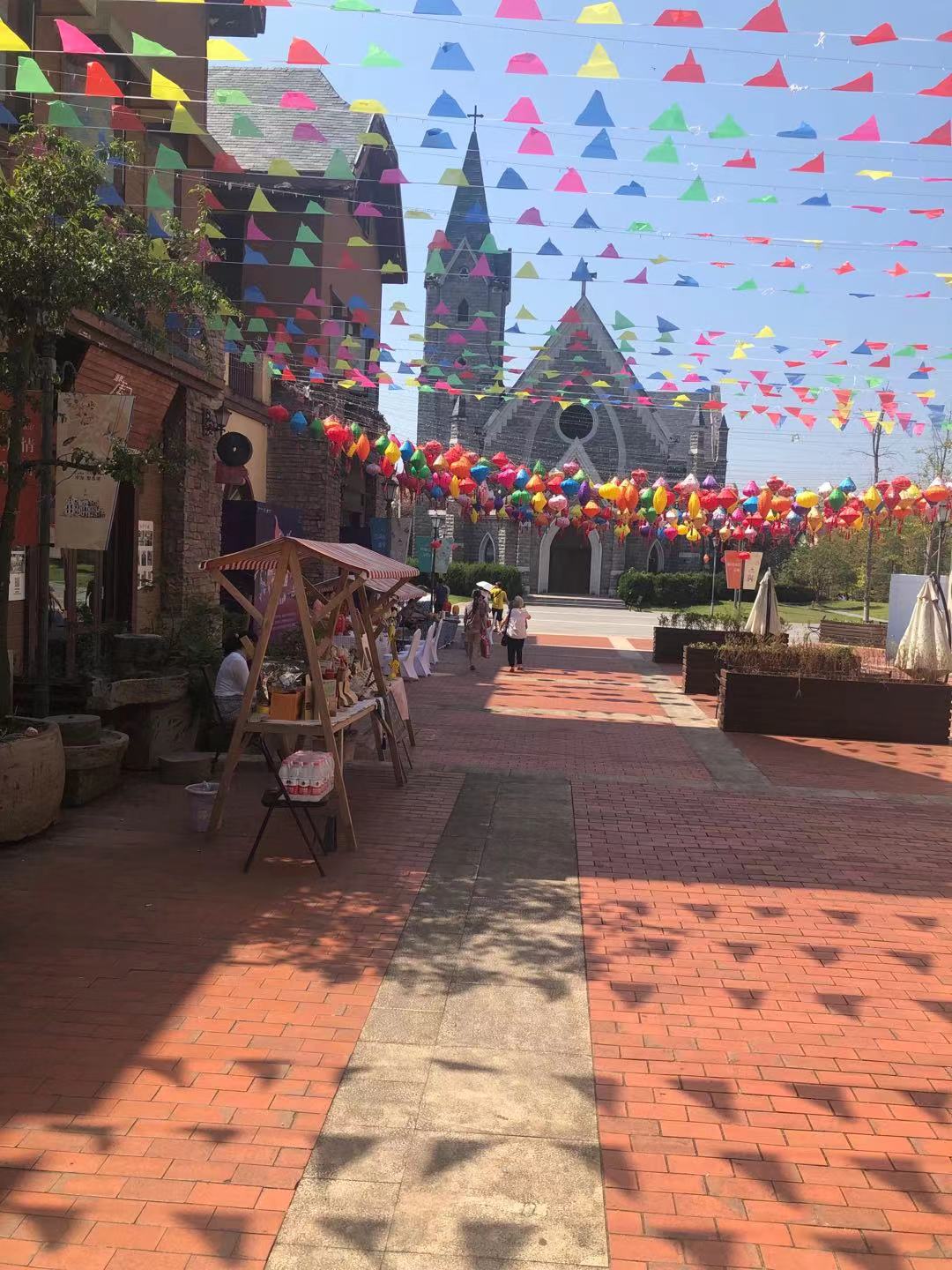 At the time, it bothered me, and I know some ex-pats have let it get to them; that no matter how many darling books I write and publish in China, how many awards I get or how many Mayor's shake my hand, there are going to be everyday people who call me foreigners and guards who don't want to let me in their compounds. But life is full of obstacles, and I would be pretty miserable to let every little one fester in my heart. Soon, he was forgotten as we took to the lake in a boat, sailing around in the hot summer sun (in October!), and we even got Benben involved in the sailing and swimming.
The small town is still in some ways a dream- there are closed shops on the thoroughfare that boldly proclaim to one day be 'a bakery' and 'a hair salon,' the logistically, with most of the traffic coming en masse at once for holidays and vacations, it may not really be economically feasible to have all these shops open, but it was interesting enough that Xiaolin and I discussed opening a 'pizzeria and bakery that served Xiaolins' famous Spanish sangria' when we retired, and perhaps when enough retirees make it their full-time residence these things will come. Luckily they did have a small supermarket or two, and we were able to prepare some lovely morning brunches with our coffee.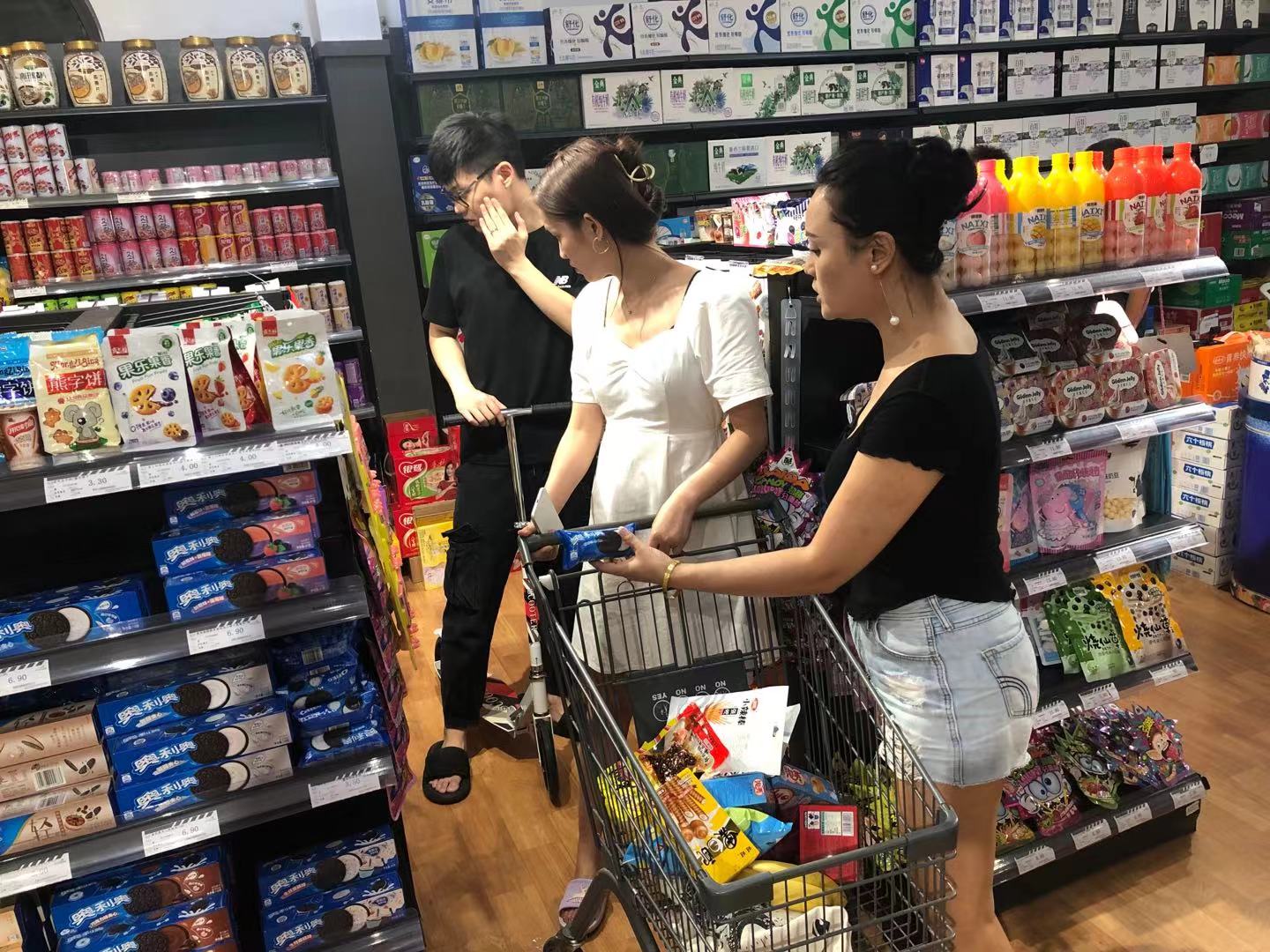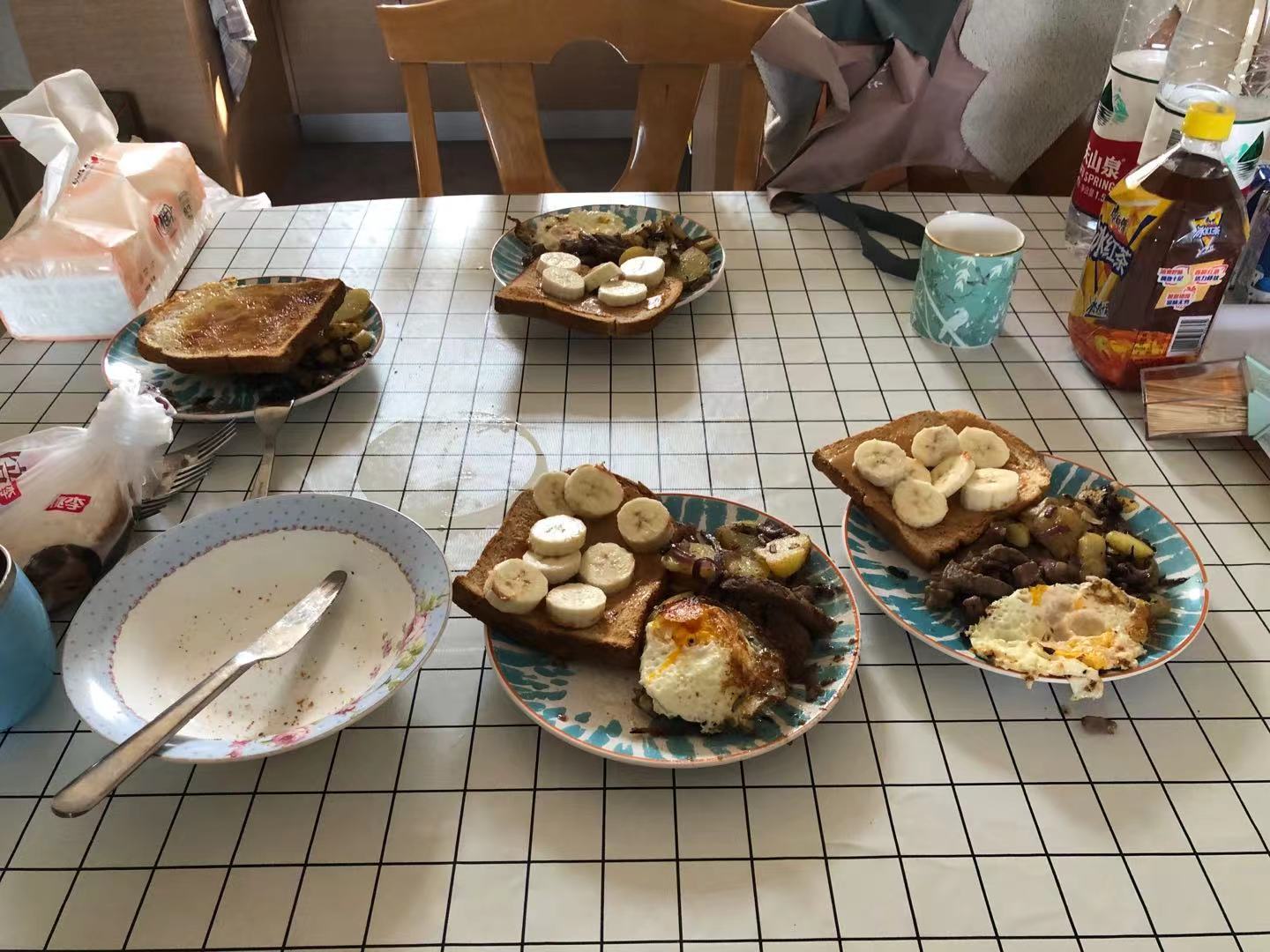 The place was very dog friendly, from allowing Benben to go sailing to giving us baskets for him to relax while we biked and drove around town and the 'Happy Farm' and ecological park, which made for an excellent ride and, later, a lovely walk.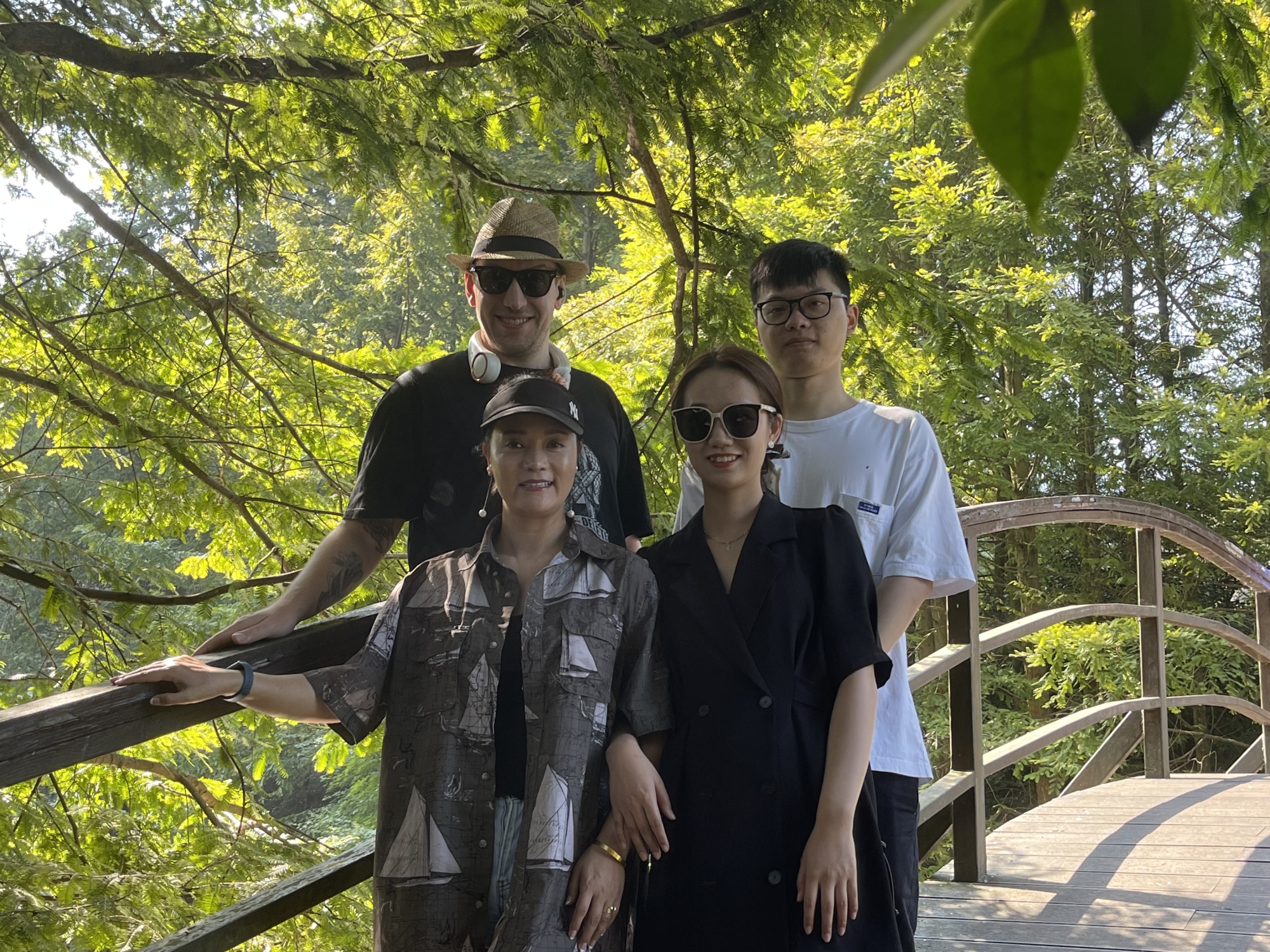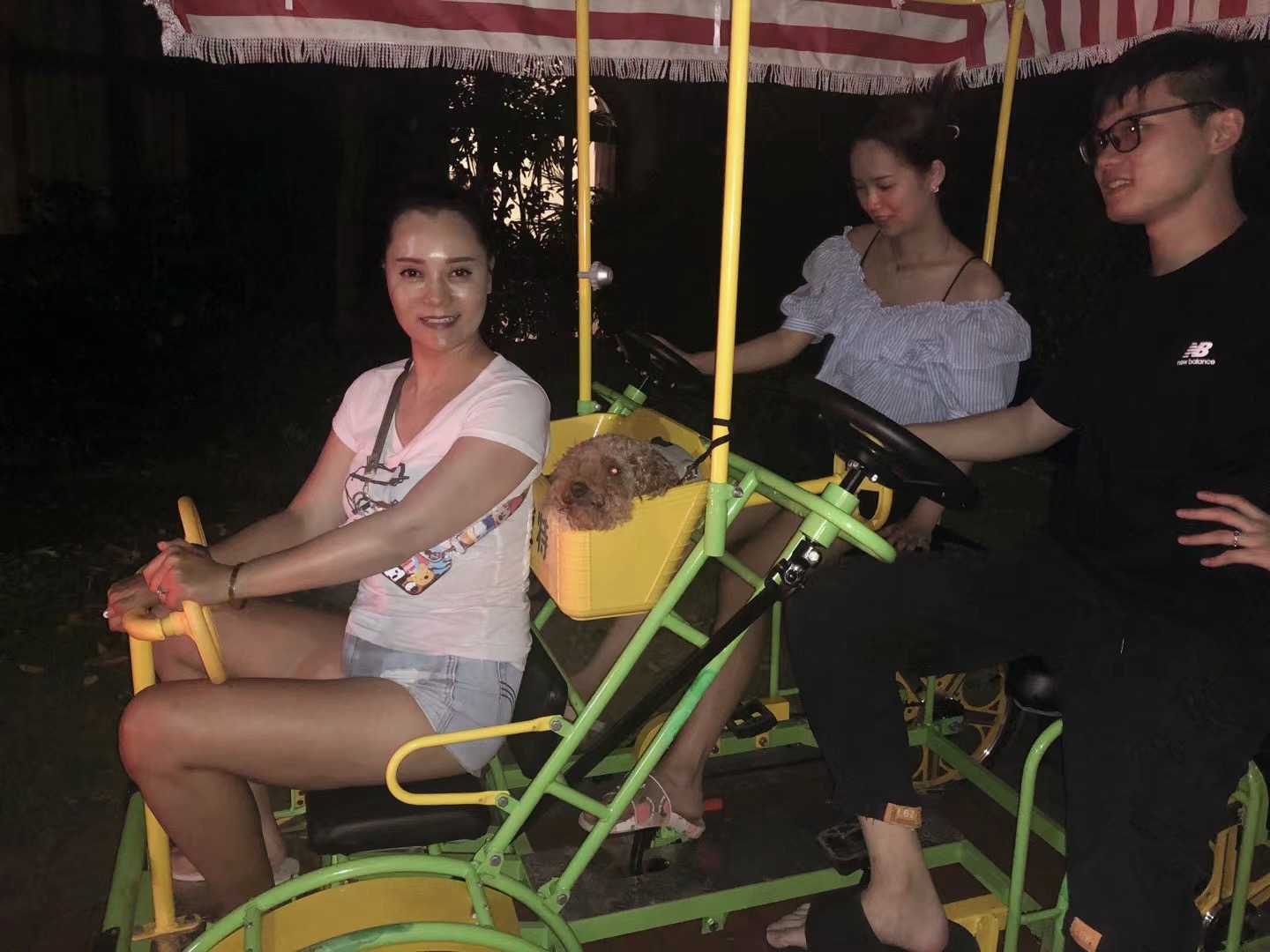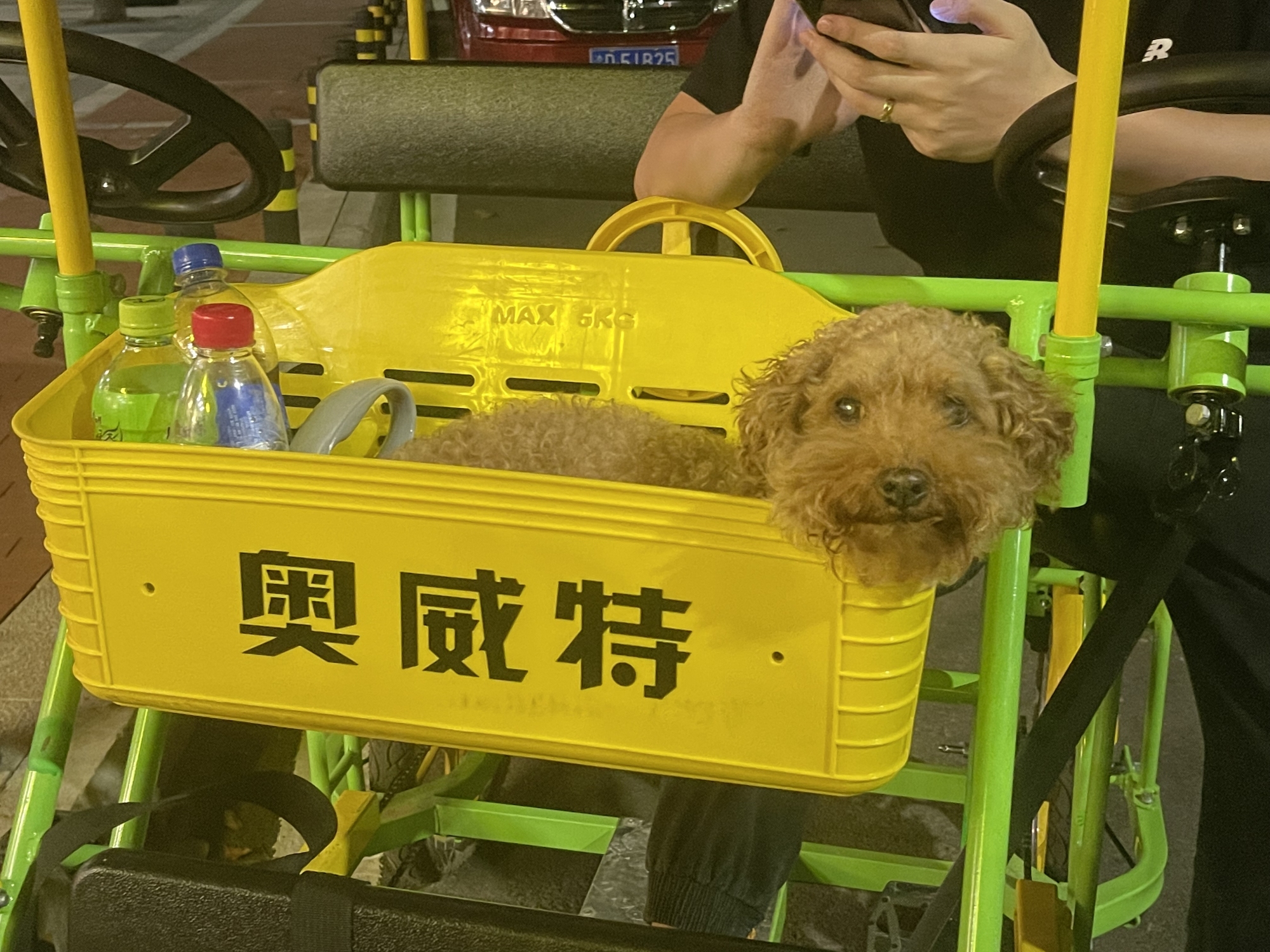 We had a lovely time, and it was wonderful to bond with family and relax. Some friends had seen my moments and commented that they either had their own places in the village or were visiting the lake where public camping was available. Public transportation was offered from Chongqing City via bus. I wanted to learn more about the developer responsible for the whole project. What is the long-term future of owning a home inside a development such as this — 'like a village' yet owned by a corporation? It really is new territory for China, I believe, but it was an exceptionally peaceful and relaxing getaway and worth every single mosquito bite we've come home to.